By Pamela Crawford
I began designing landscapes in Palm Beach Gardens in 1990, shortly after getting my Masters Degree in Landscape Architecture from Florida International University.
My philosophy has always been to create gardens that are highly personalized for my individual client's tastes. Each individual sees spaces differently. Some like a lot of diversity in a space as shown here: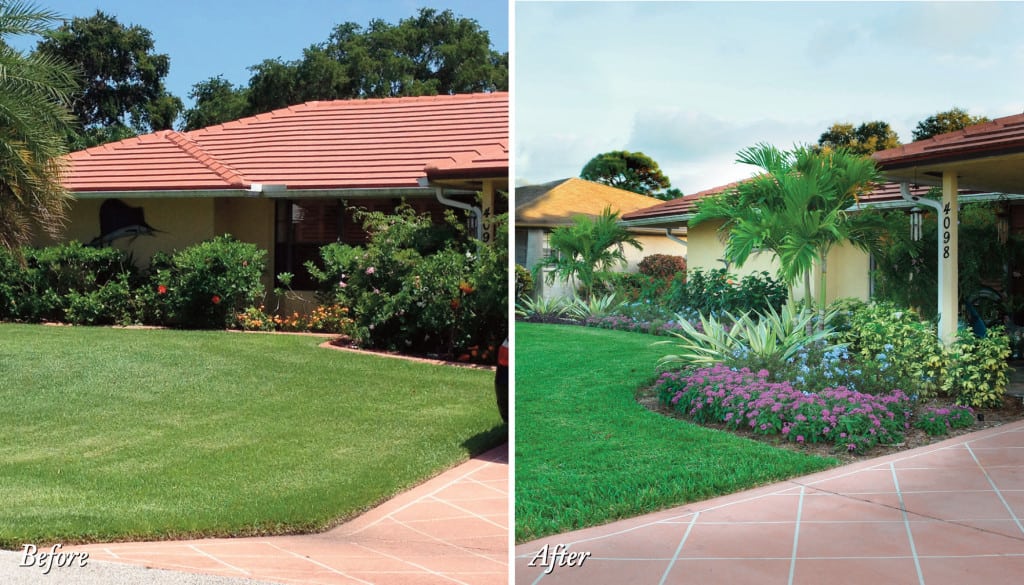 While others need a much simpler design statement, as shown here:

Some want old world charm, like this:

While others want a clean, modern look, like this.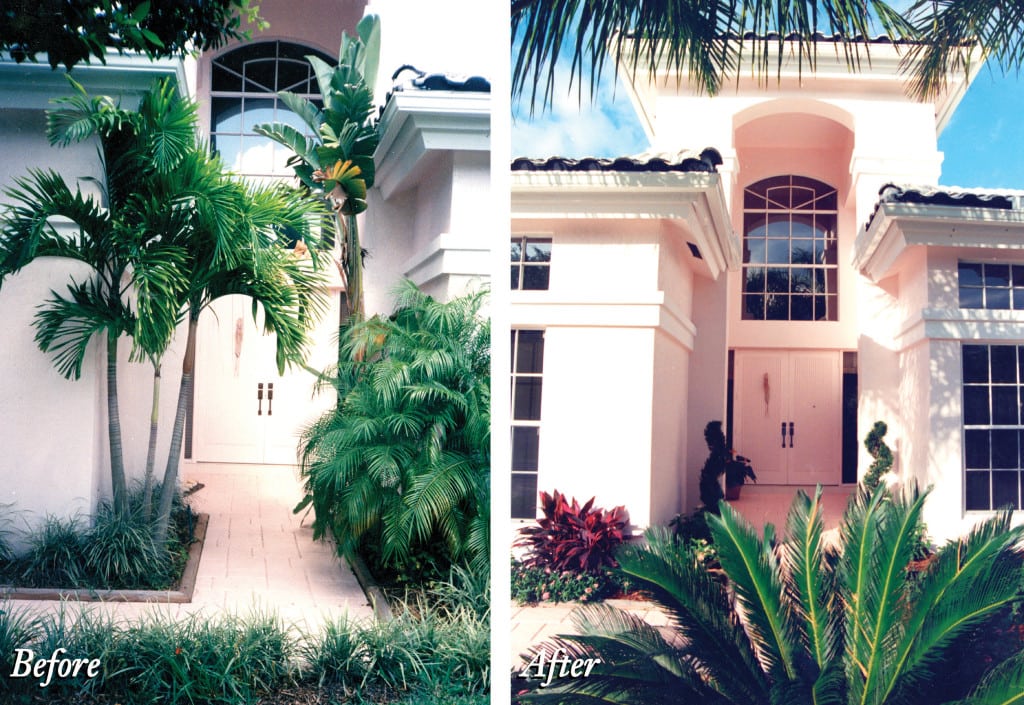 I also use planters in most of my jobs. During my years of writing five books on container gardens, I got to know – quite well-  the major importers of Asian pottery into the US. They provided new planters for me for each book, as well as for television shows I guest host. I custom order planters for each job depending on the client's taste and the style of the job.
I  hope you enjoy my portfolio. I put my heart and soul in it!
Pamela Crawford designs and installs landscapes throughout Palm Beach County,  including Boca Raton, Palm Beach Gardens,  the town of Palm Beach, Jupiter, and Wellington.
You can see Pamela's work at pamela-crawford.com or contact her at info@pamela-crawford.com or 561-371-1719.