Pamela Crawford & Associates
Spectacular, Low-Maintenance Color for
Delray Beach Landscapes
Colorful landscapes, pools, hardscape, lighting, pottery, and outdoor living elements.

Custom designed and installed.
Who is Pamela Crawford?

Award-winning designer of landscapes and garden products.

Author of 11 bestselling gardening books, 5 specifically on Florida plants.

Feature articles of her work have been published in over 28 national magazines.

Graduated with honors with a Master's Degree in Landscape Architecture.

Has completed over 1600 landscapes in Palm Beach County.
Choose a Delray Landscape Designer who Understands your Vision!
Four Tips for Choosing a Landscape 
Designer for your Delray Beach Home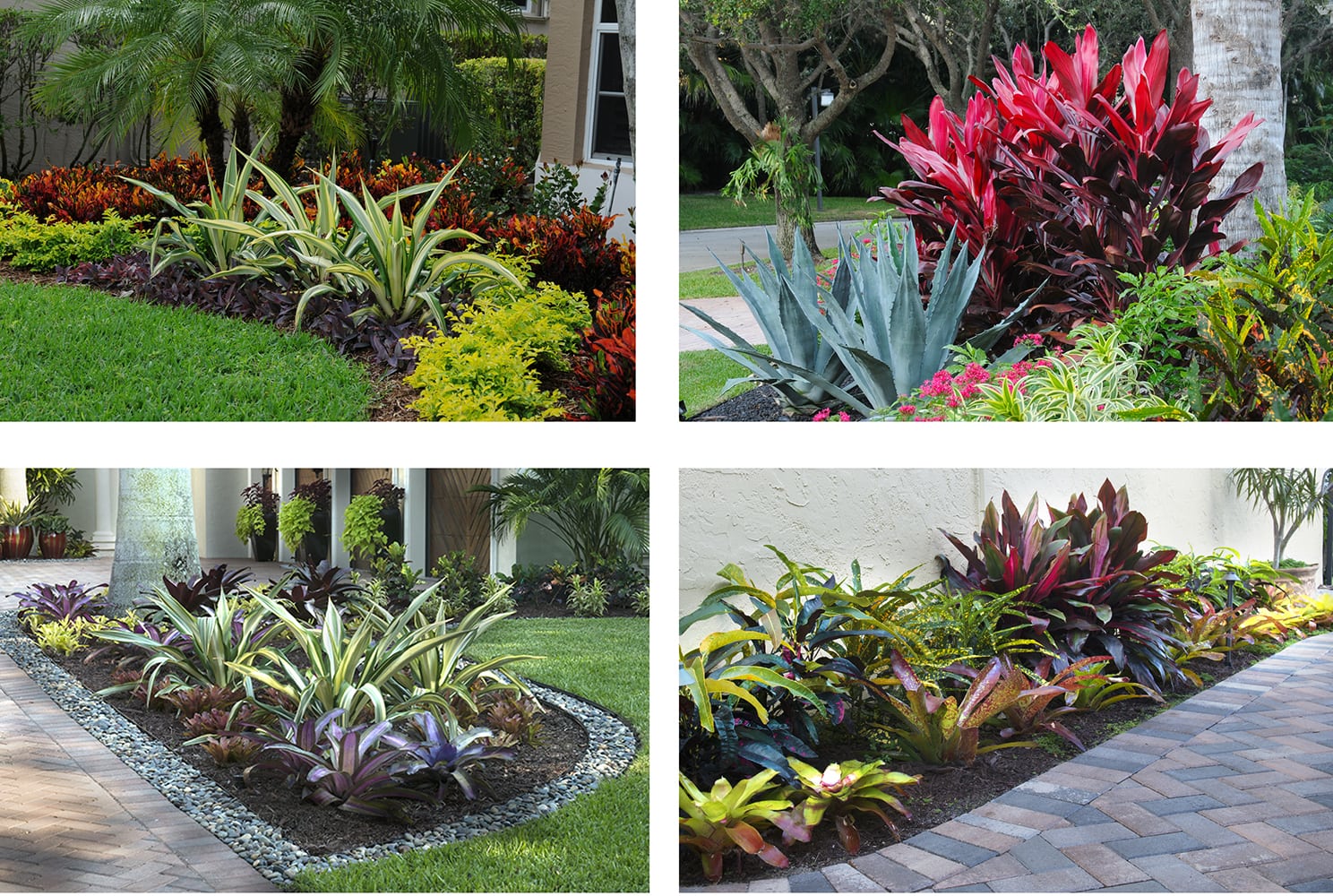 1.  Look for Delray Custom Landscape Design Websites that show Lots of Photos you Love
Top, professional, landscape designers love to photograph their work and proudly display it online. These photographs are the key to your initial search. Search many Delray landscape designer's websites. You instinctively know what you like when you see it, so follow these instincts in your initial search for the perfect landscape designer. Look for websites that make you love! Contact your favorite landscape specialist and set up a consultation.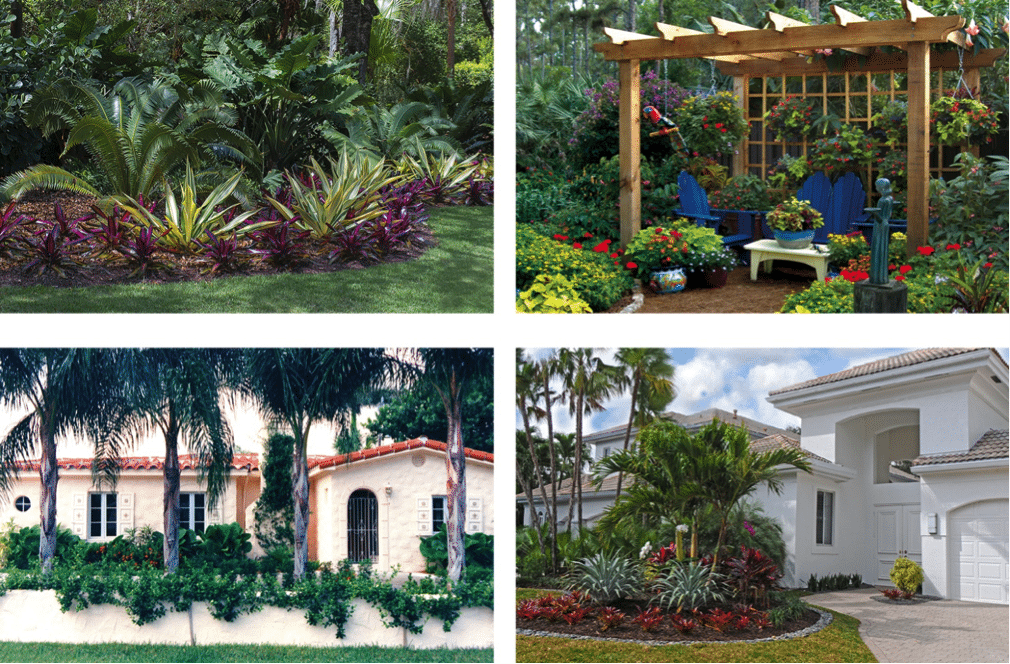 Above, top row, left: Tropical landscape. Right: Cottage landscape. Bottom row, left: Green old-world landscape. Right: Modern tropical landscape.
2. Determining Your Landscape Design and Installation Style for Delray Beach
The variety of landscape styles appropriate for a Delray Beach landscape renovations is endless. You should feel quite comfortable having a conversation with your designer about your wants and needs. If you are not really comfortable speaking with your prospective designer, he or she is not the right person to create your landscape design and installation.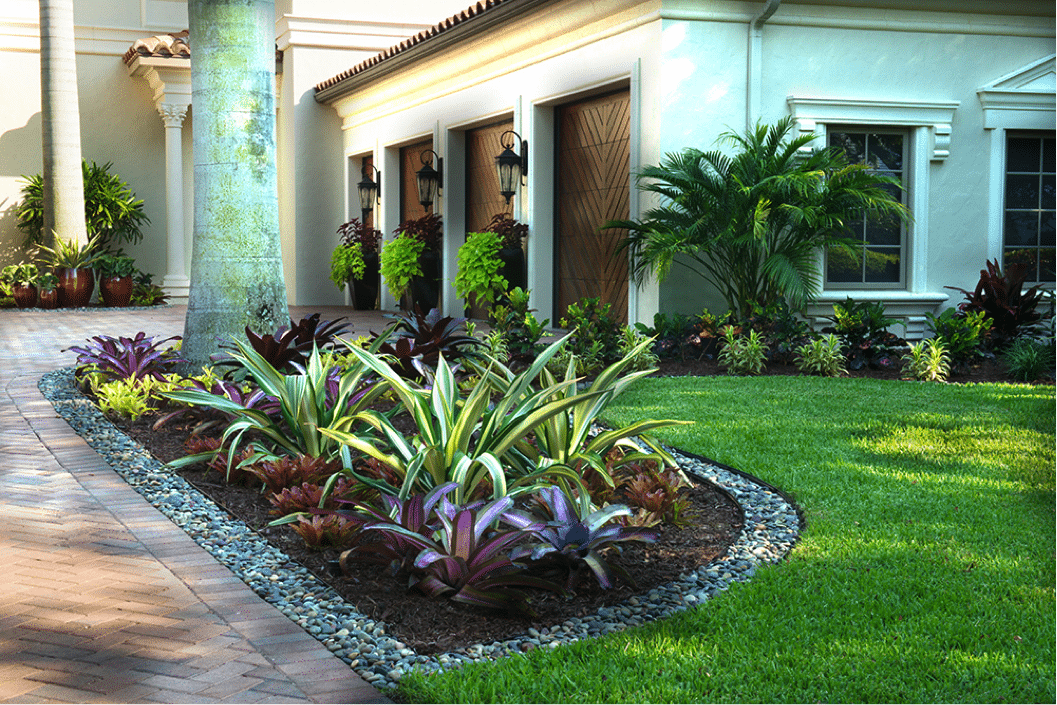 Our landscape designers from Pamela Crawford & Associates use a collaborative design method to create our landscape design plans. The goal is to with you to create a highly-personalized landscape plan that makes you smile! The process requires three meetings after the initial consultation, with lots of back and forth:
The first meeting of the three is to learn as much as our residential landscape designer can about your preferences. You can put together idea books from Houzz.com showing your       landscaping ideas if you like, but our designer will bring enough images to learn your preferences.
The second meeting is to go over different landscape design concepts. The designer gives you landscape design choices for each area of your property.
The third meeting includes the presentation of a color, final landscape design plan. Edits are made to the design to suit your preferences.
Our designers work with you during the installation as well. We prepare the area, lay out the materials according to the landscape plans, have the layout tweaked by the landscape designer,    and then call you for your opinion. We don't plant until you are thrilled with the layout.
3.  Choose a Delray Beach Garden Planner with Design Training
If you are looking for a backyard or front yard landscape that looks like a magazine cover, choose a landscape designer who has a degree in Landscape Architecture. This degree requires five years for an undergraduate degree or four years (after gaining an undergraduate degree) for a Master's degree. In the Masters program, half of the courses focuses on design theory, which is the backbone of a landscape design. This training is critical for top-tier landscape designs. Pamela Crawford graduated with a Masters Degree in Landscape Architecture with honors.
Professionals with degrees in landscape architecture are trained in all areas of landscape design: Landscape plants, installation methods, hardscape, outdoor kitchens, outdoor furniture, pool design, outdoor lighting, outdoor structures, and planting.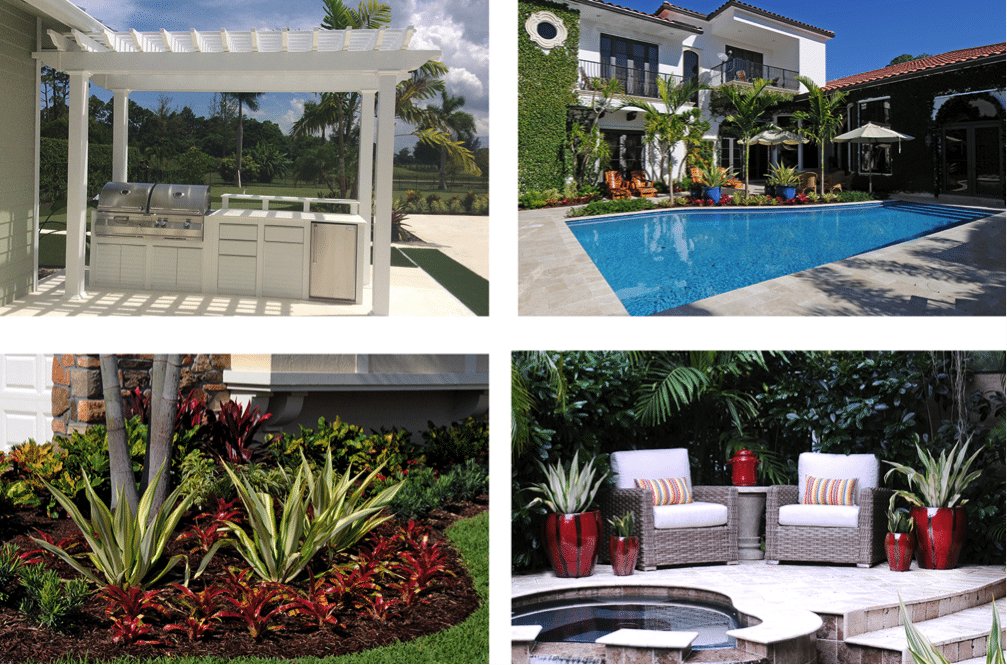 3.  Choose a Designer with a Team of Contractors who can Professionally Install your New Landscape
The landscape designer should work together with his/her team to insure a fabulous result! This team is comprised of the very best contractors to complete the whole job beautifully and professionally.
Give Us a Call at 561-371-2719 (or shoot us an email at info@pamela-crawford.com) so we can schedule a meeting to discuss your dream landscape for your Delray home!