by Pamela Crawford
Many Palm Beachers love the look of teak furniture when it's new, but don't care for the grey, aged look that occurs as it ages. If you want to retain the new finish, teak must be oiled or stained. And finding the right stain or oil can be tricky. Often, stained teak looks like a cheap fence in a run down backyard.
These maintenance factors have caused many Palm Beachers to look for outdoor furniture made from materials other than teak, like synthetic wicker or aluminum. Since sales of teak have flattened, new styles have been unusual. For die hard teak fans, the only styles that have been available were the same styles that were popular in your grandmother's youth.
However, many are drawn to the warmth of wood, and teak has a reputation for being the strongest wood traditionally used in Palm Beach landscapes. Although cheap teak will wear out quickly in the Palm Beach heat and humidity, good-quality teak lasts as long as you will.
I am one of those fans of natural wood and was thrilled to see some fabulous, new teak furniture in a visit to designer showrooms recently. There have been two advances in teak furniture for the Palm Beach landscape:
1. Services who know how to maintain teak and show up whenever it needs to be done. This is a real advance, since the knowledge of maintaining teak properly has been difficult to find. And, with today's busy lifestyles, who has time to remember when your outdoor furniture needs maintenance?
2. Superb new teak designs. Here are a few: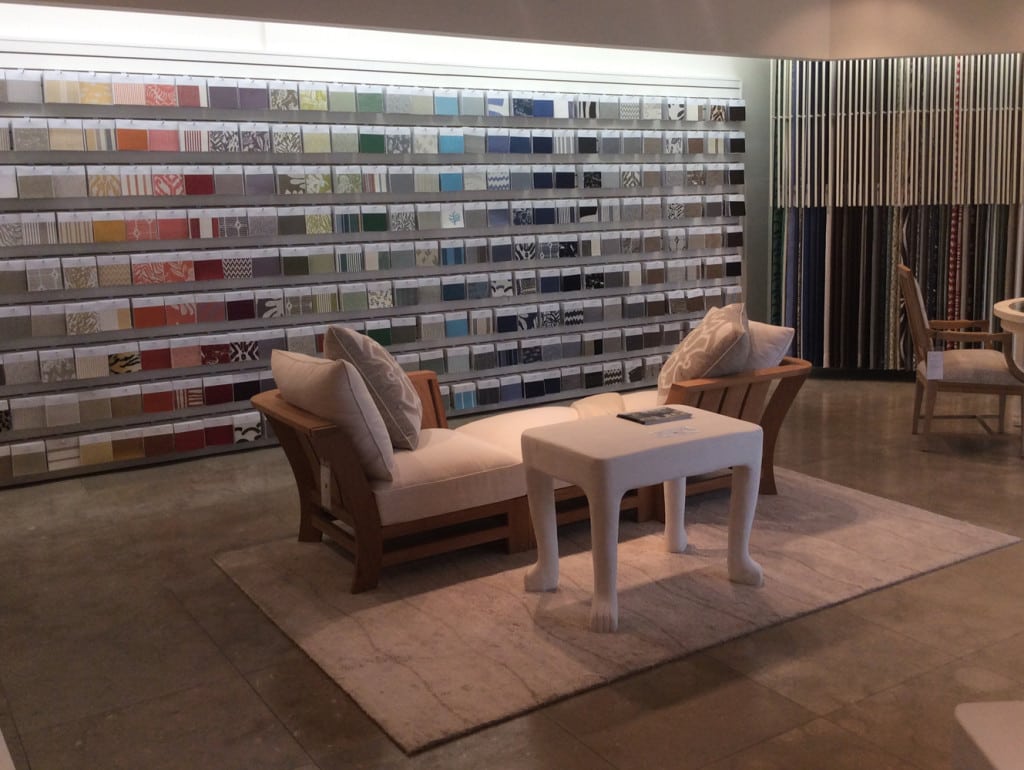 Above: Look at the beautiful lines on this teak bench. It looks like a work of art. And wouldn't it be fun to choose a fabric from all of those choices on the wall behind it?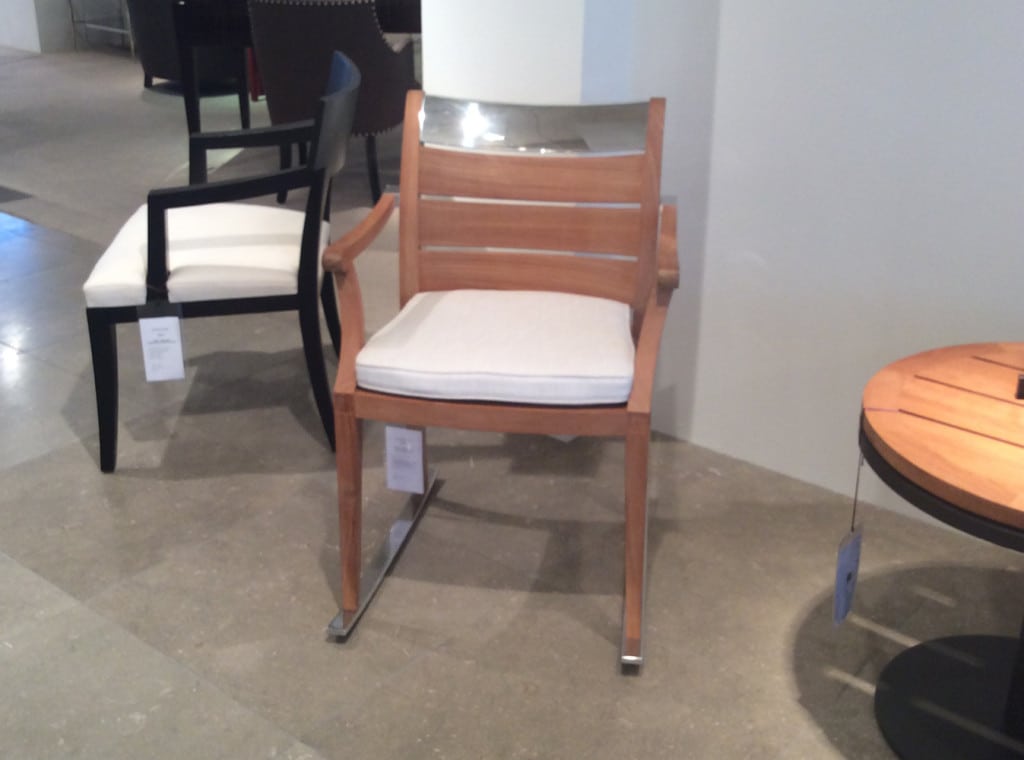 Above: Teak with metal trim. This look ties in well with a nautical theme, since so much teak and metal are traditionally used on boats.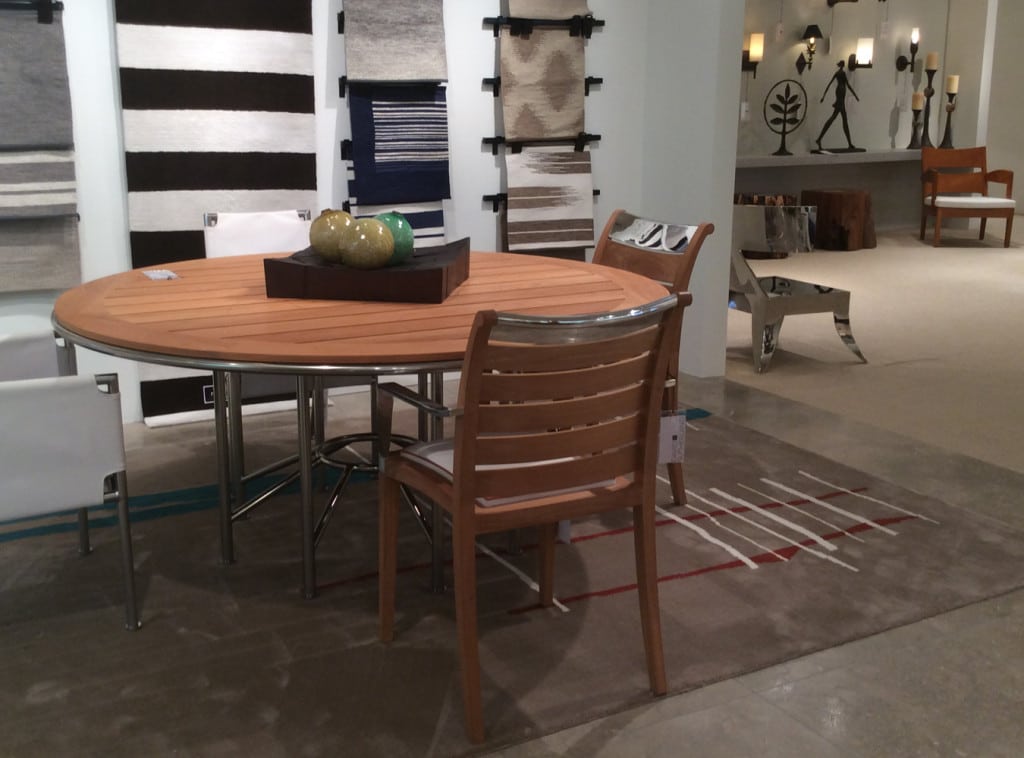 Above: A companion table has the same metal trim.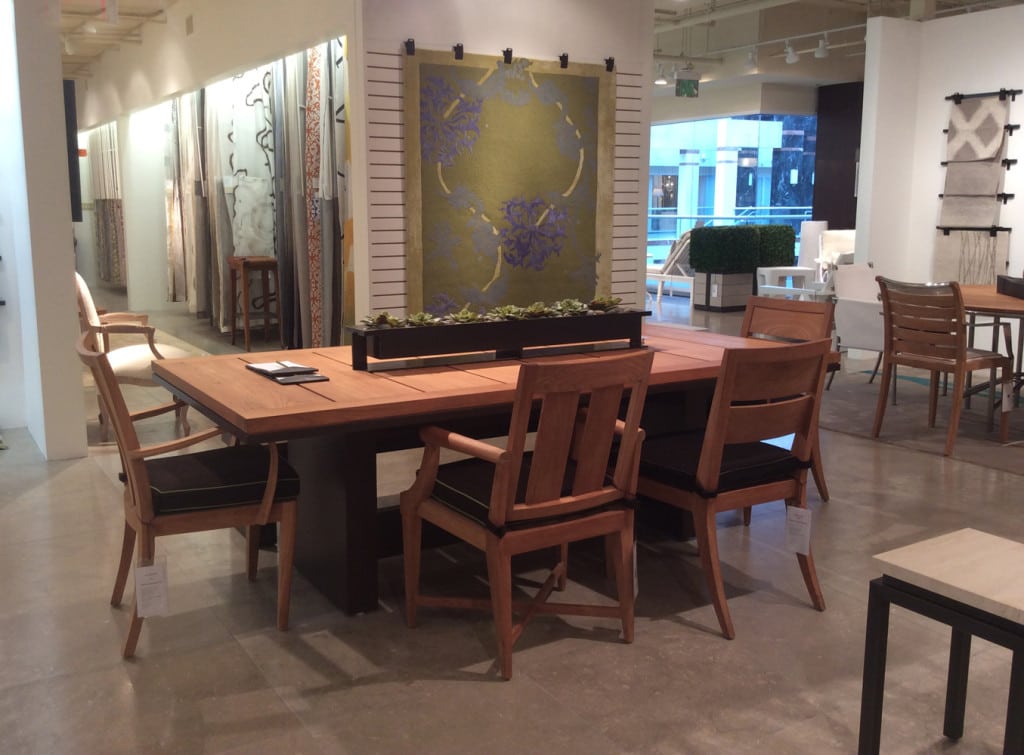 Above: This teak grouping sets itself apart from traditional teak with its contemporary table base of a contrasting material. Also, the backs of the chairs are curved rather than straight, which is much kinder to your back!
The most surprising innovation I saw in teak was the wonderful, new finish.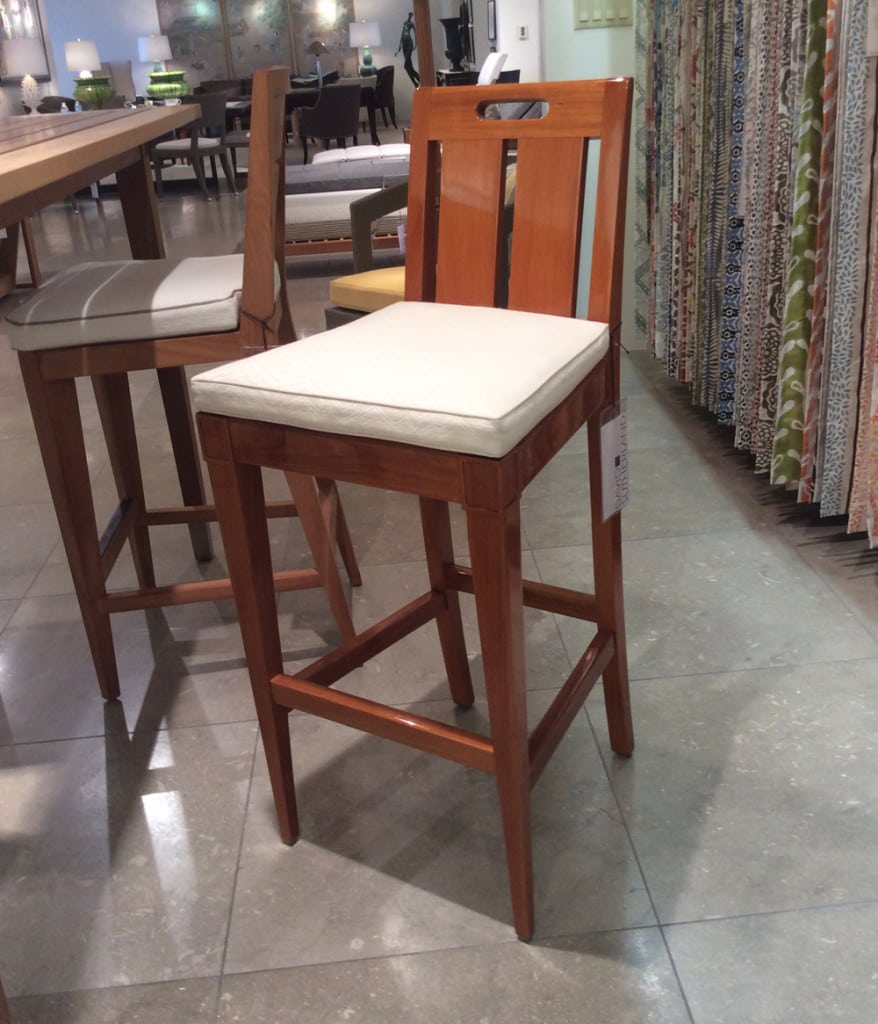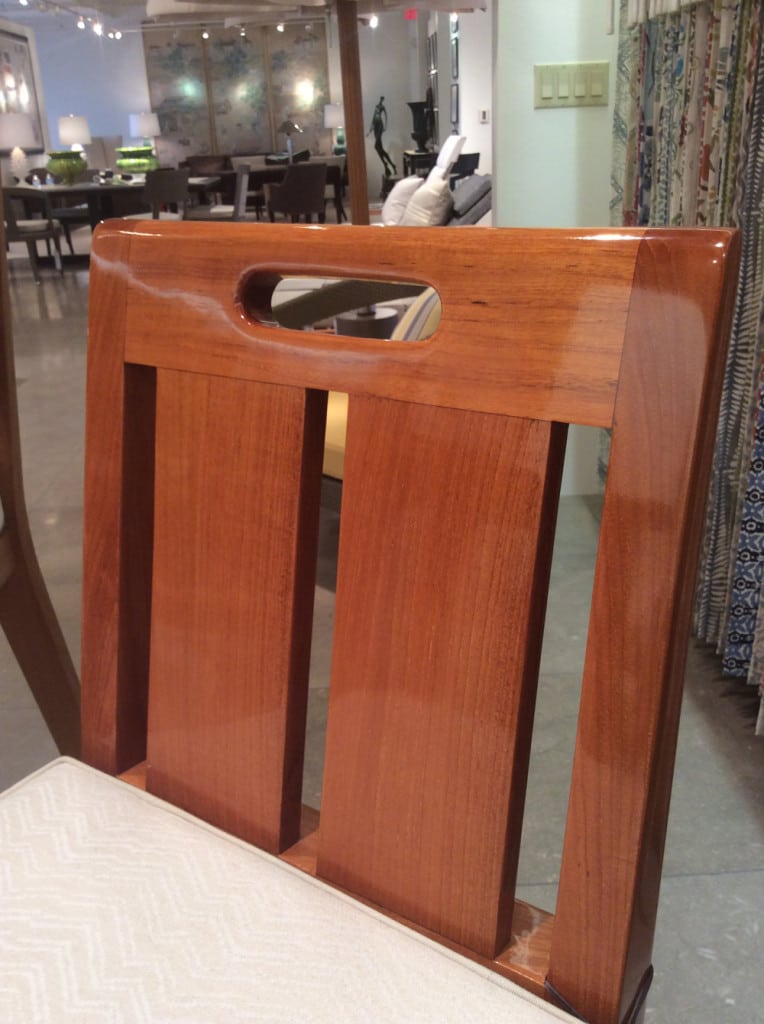 Above: This finish is smooth, shiny and perfect!
New styles, finishes, and maintenance plans open up new opportunities for teak use in the tough Palm Beach environment. I can't wait to use these new ideas in an outdoor living design!
Pamela Crawford designs and installs landscapes and outdoor living areas in Palm Beach County, Florida. You can view her work at pamela-crawford.com. Contact her at 561-371-2719 or pamela@pamela-crawford.com. This article is appropriate  throughout Pamela's service area, including Boca Raton landscapes, town of Palm Beach landscapes, Palm Beach Gardens landscapes, Jupiter landscapes, and Wellington landscapes