By Pamela Crawford
I toured Palm Beach outdoor living showrooms recently to get a taste of what's new. I noticed two important trends:
1. Outdoor furniture is looking more like indoor furniture: I'm thrilled to see this since I always work towards blending the outdoor living spaces with the inside of the house. These new furniture lines will be quite helpful in that regard.
2. Outdoor furniture is getting more comfortable. Since outdoor cushions need to drain after rainfall, companies had steered clear of thick, comfortable cushions because they would take too long to dry. But some high-end companies have figured out how to design fast-drying cushions. This technological advance has given rise to incredibly thick, comfy cushions in outdoor furniture.
Let's take a look at some examples of these two trends.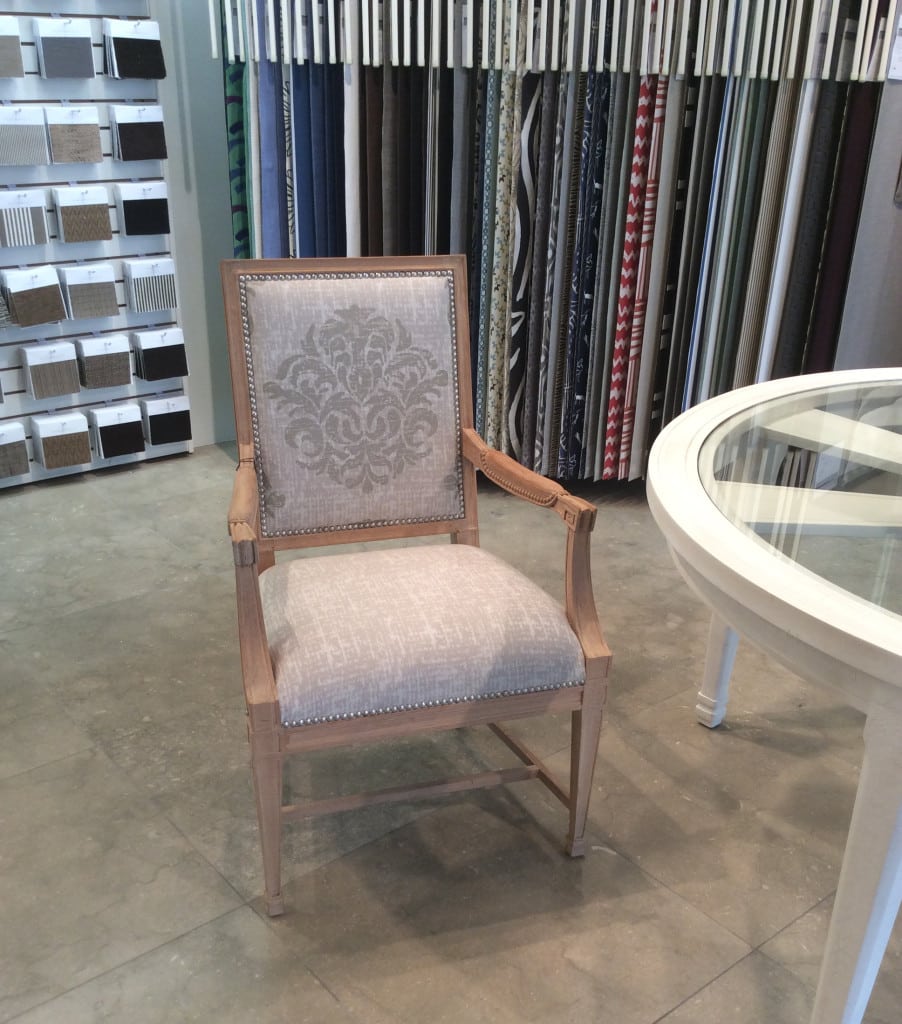 Above: Can you believe that this is an outdoor chair? The detailing is wonderful, down to the nailheads!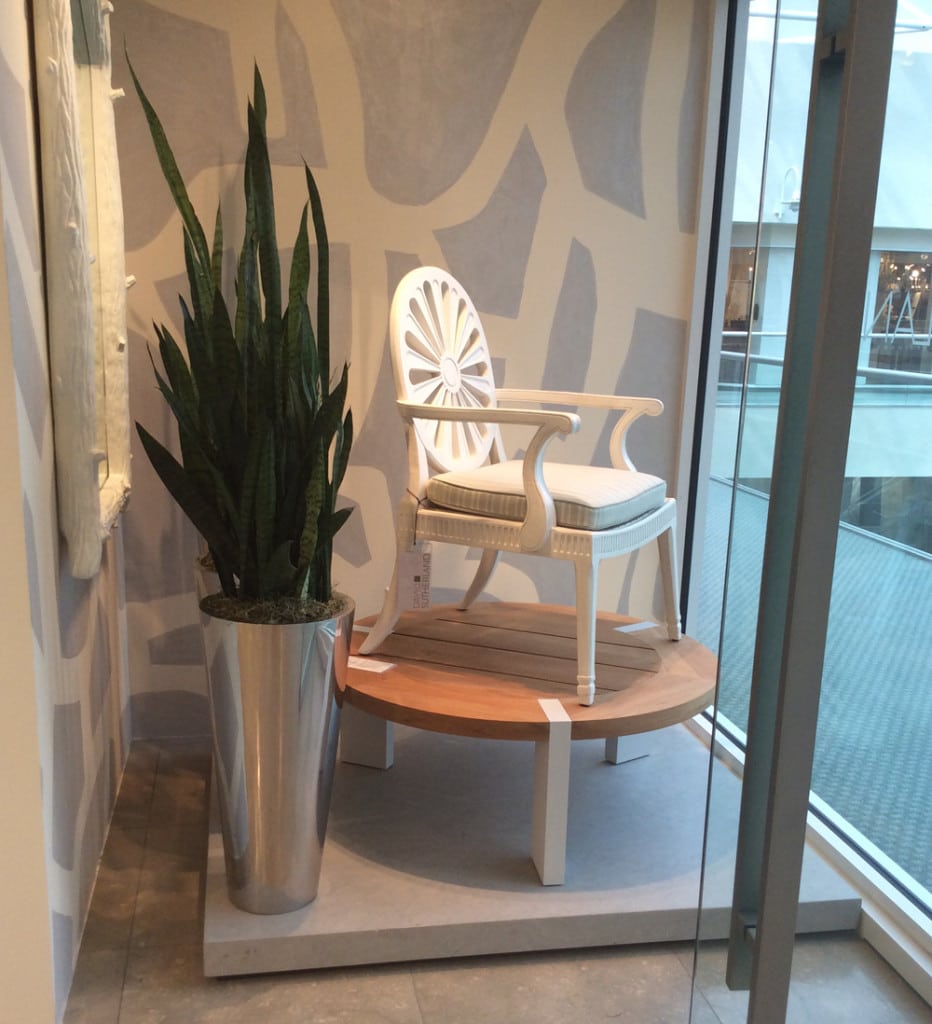 Above: This wooden chair looks like a contemporary indoor piece instead of patio furniture.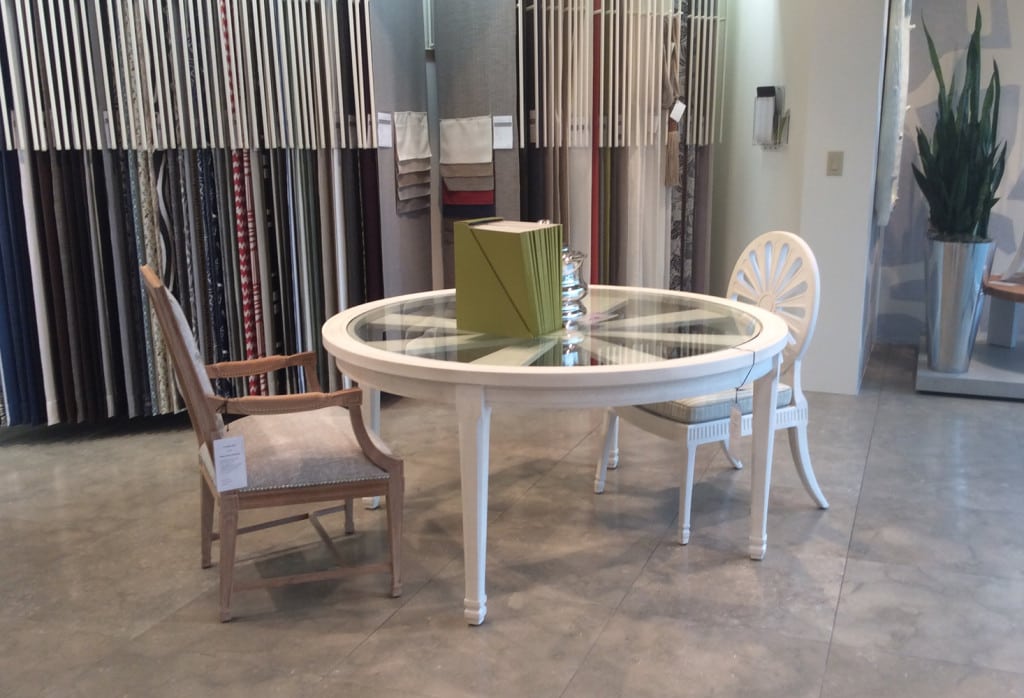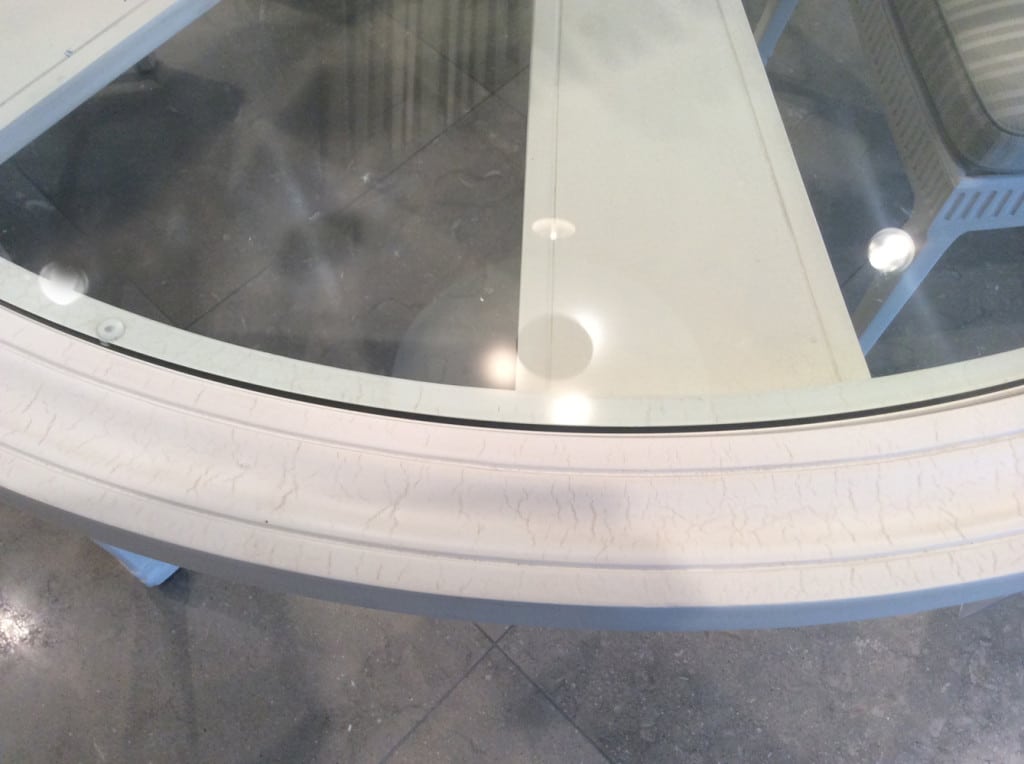 Above:The finish on the matching table is crackled.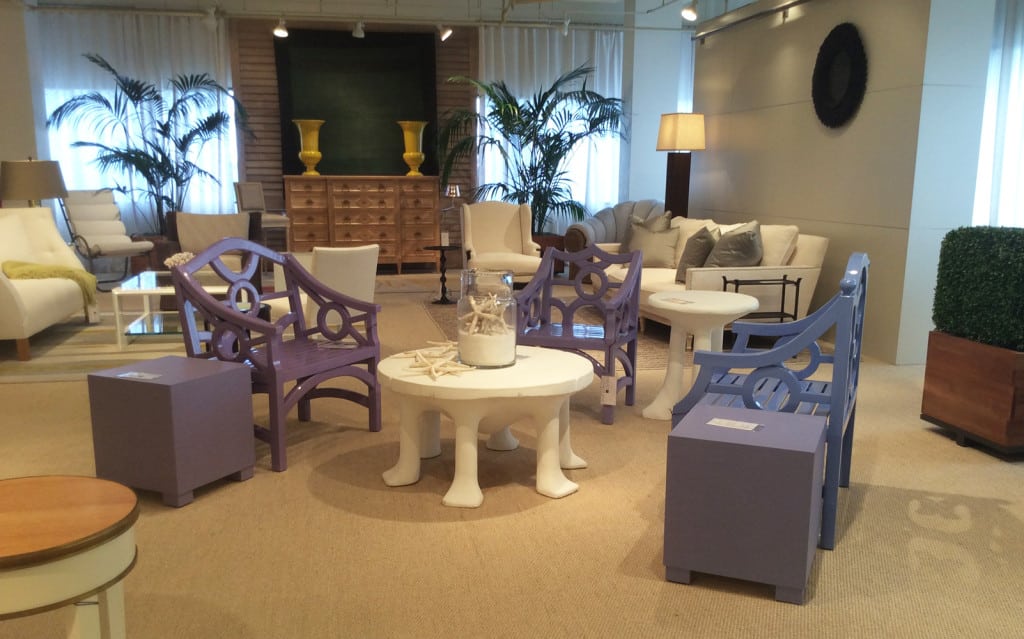 Above: Although most people would not like purple, the finish on these pieces is unbelievable. It is so smooth and shiny that it resembles the finest lacquer.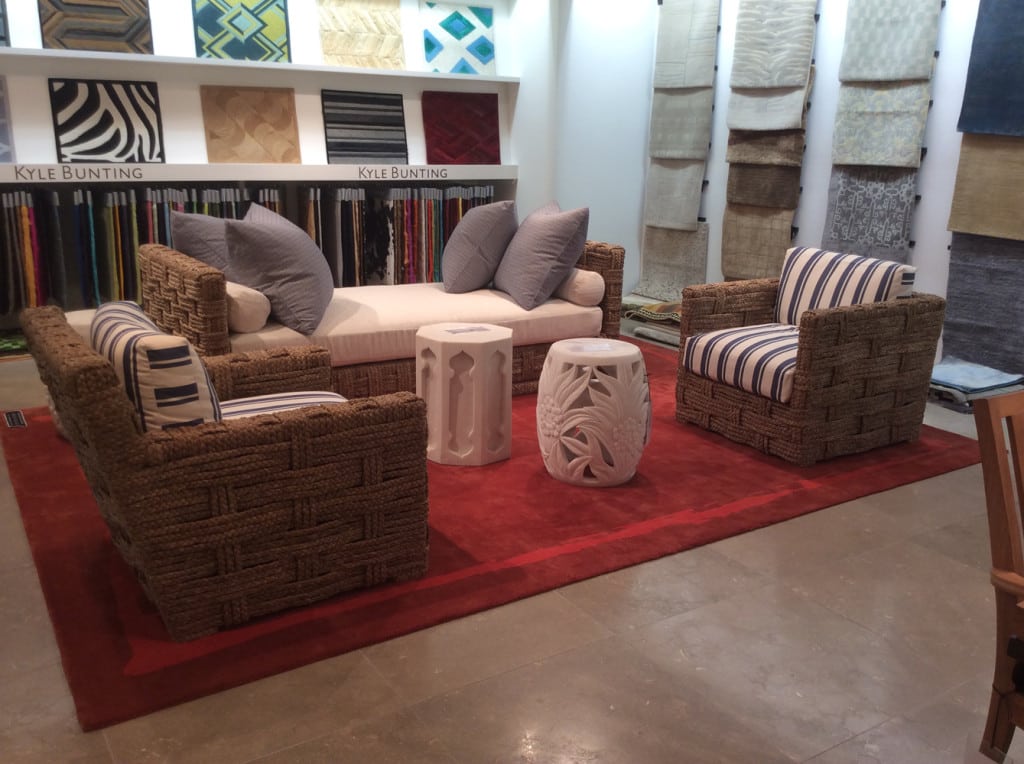 Above: This seating grouping is available in either natural fiber for indoors (as shown) or synthetic fiber for outdoors. The accent tables are hand-carved marble.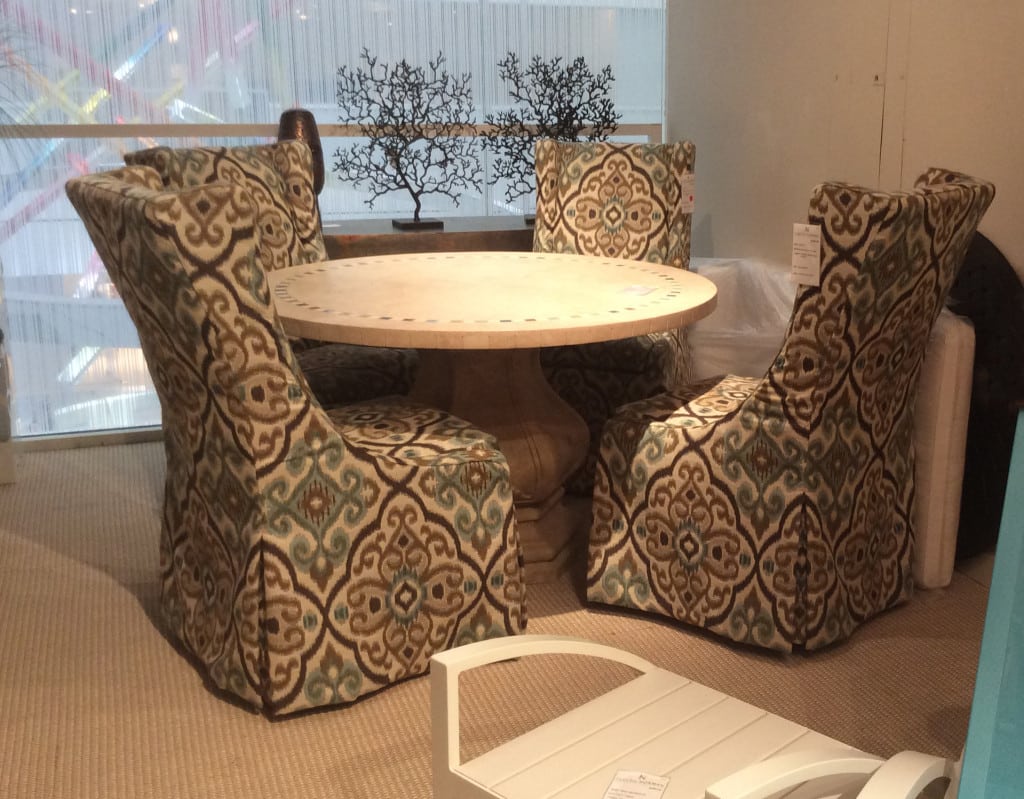 Above: Yes, this beautiful dining room furniture is designed for outdoors.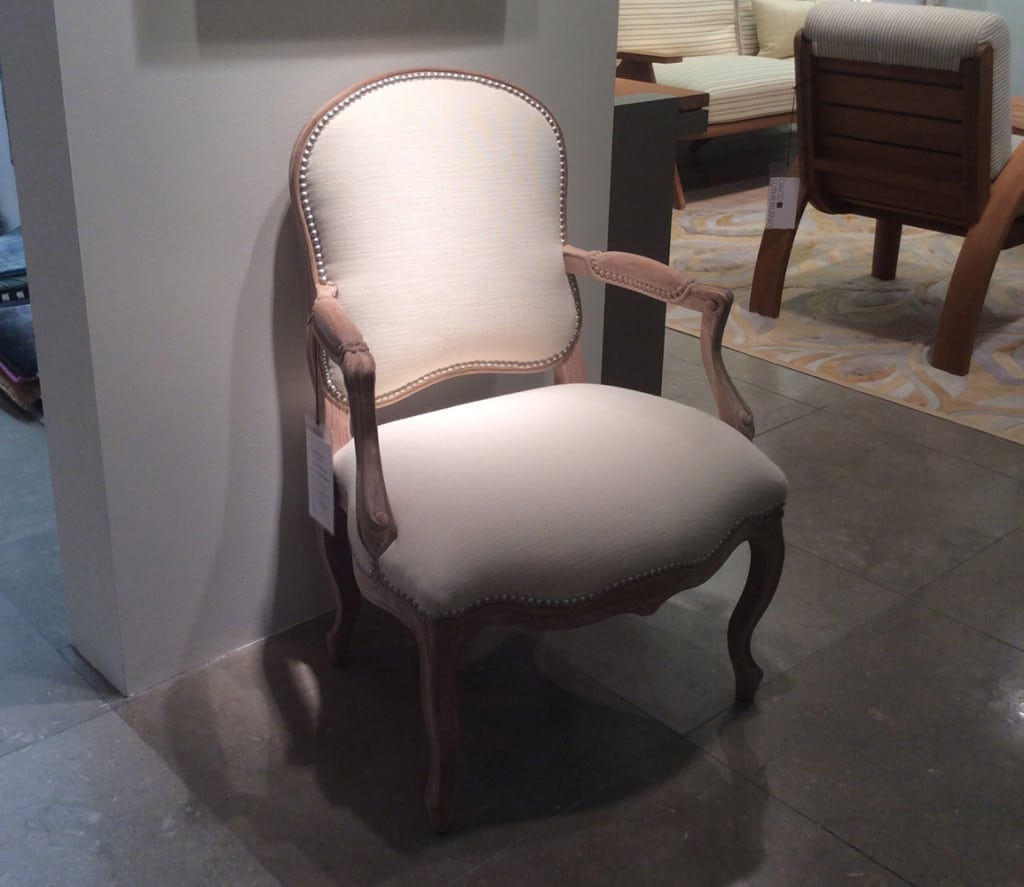 Above: Outdoor side or dining chair
In the comfort department, check out this outdoor recliner.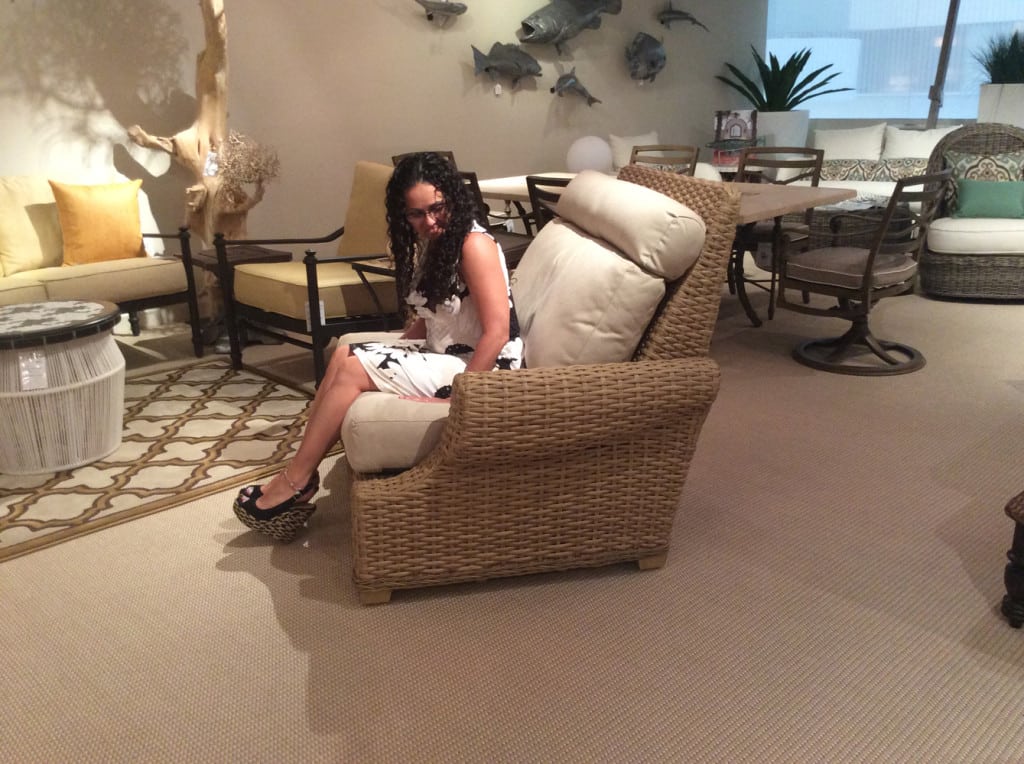 Above: Recliner in its upright position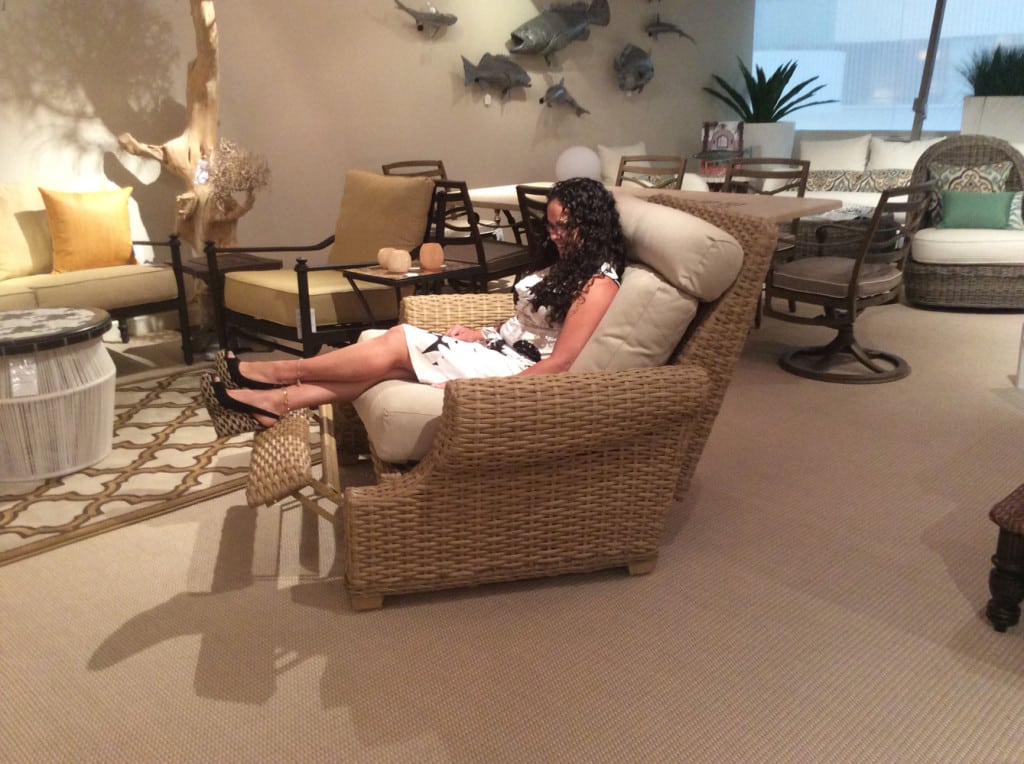 Above: Recliner half way down.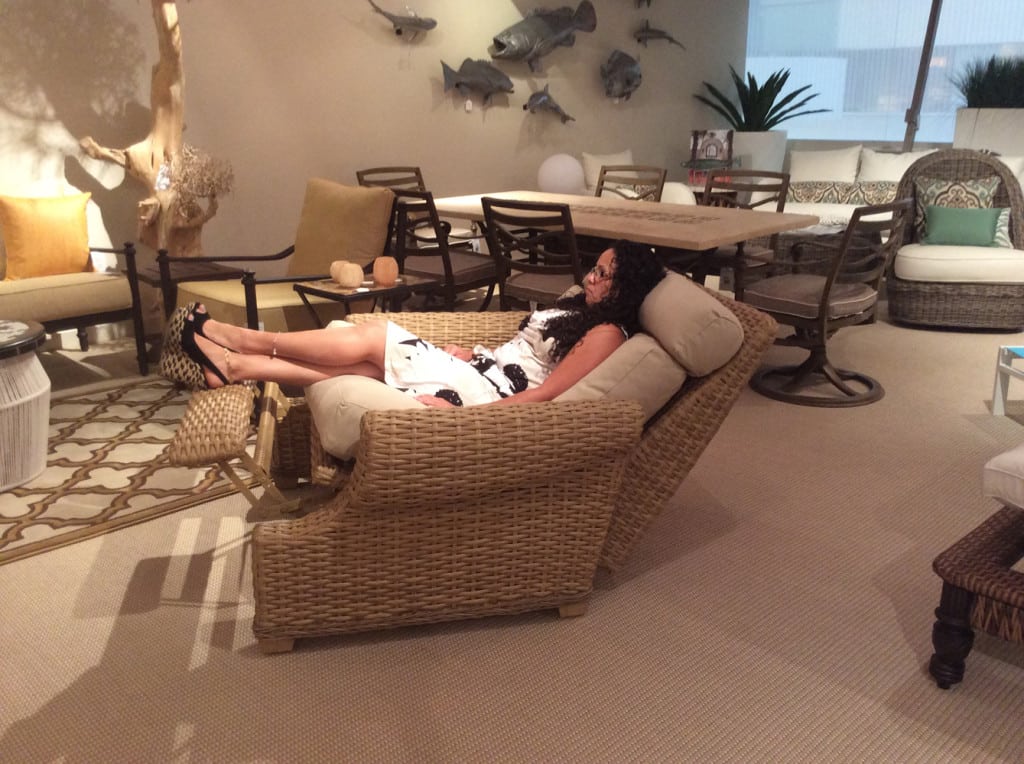 Above: Recliner all the way down.
These examples are but a small sampling of the wonderful, new trends in outdoor furniture for the Palm Beach landscape. I can't wait to use these ideas in an outdoor living area soon!
Pamela Crawford designs landscapes and outdoor living areas in Palm Beach County, Florida. You can view her work at pamela-crawford.com. Contact her at 561-371-2719 or pamela@pamela-crawford.com. This article is appropriate  throughout Pamela's service area, including Boca Raton landscapes, town of Palm Beach landscapes, Palm Beach Gardens landscapes, Jupiter landscapes, and Wellington landscapes.