What is Side Planting? (Video, 3:10) By Pamela Crawford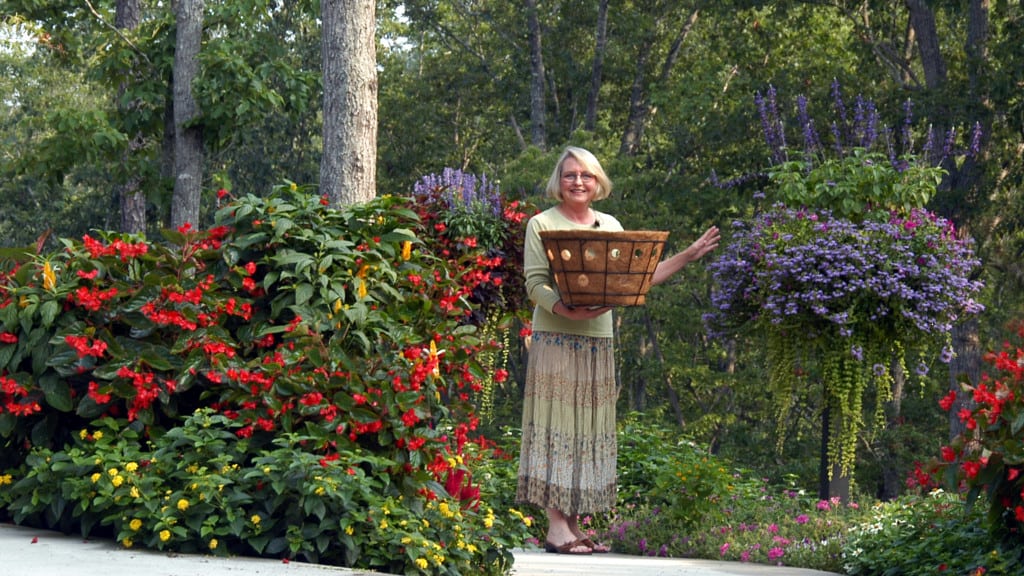 Pamela Crawford takes you on a tour of her revolutionary planting system called side-planting. Discover the secrets of creating spectacular container gardens by learning what is side planting. Whether you are interested in color impact in the garden, or simple hanging baskets or window boxes, this video is a must-see. Inspired by some gorgeous 'flower balls' that Pamela saw in Victoria, Canada, she tried to do the same thing in her Florida garden with awful results. This experience led Pamela to invent a planting system called 'side-planting' that made creating instant flower balls easy and instant – and with materials that were either simple to order or commonly available in local garden centers. Side-planting started with hanging baskets, but Pamela also created other ways to support the baskets, including wooden posts and metal stands. She expanded the system to include window boxes, wall pots, and living walls. You will enjoy this amazing video that summarizes the system in just a few minutes.
Pamela Crawford designs unique planters for kinsmangarden.com and writes gardening books. She is considered one of the best-known container garden professionals in the United States. This video is appropriate for all of that area.
She also designs landscapes in Palm Beach County, Florida. This video is appropriate  throughout Pamela's service area, including Boca Raton landscapes, town of Palm Beach landscapes, Palm Beach Gardens landscapes, Jupiter landscapes, and Wellington landscapes. These subtropical areas have some of the longest growing seasons for annuals in the continental United States and are ideal for container gardens.
This article is taken from 'Instant Container Gardens' by Pamela Crawford.
Copyright ©2007, Color Garden, Inc.
All rights reserved. No part of this publication may be reproduced or ­transmitted in any form or by any means, electronic or mechanical, including photocopy, recording, internet, or any other information storage and retrieval system, without prior permission in writing from the publisher.